Zambia at COP 27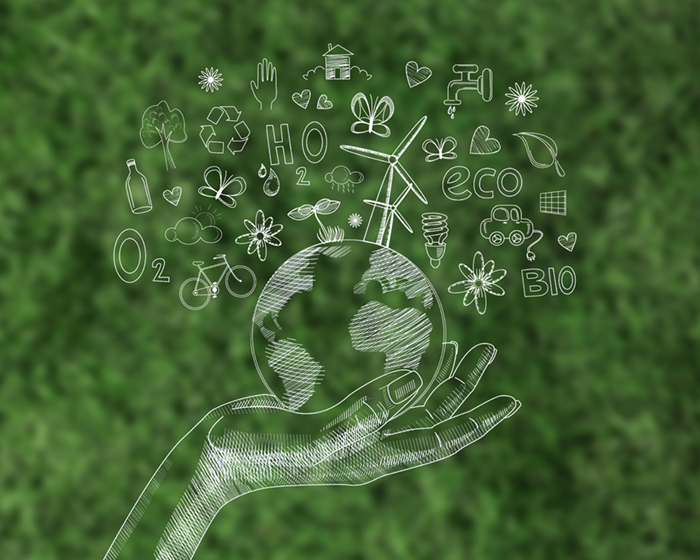 13 December 2022
The United Nations Climate Change Conference is an annual summit of Heads of State and global leaders with the aim of implementing the United Nations Convention on Climate Change and Paris Agreement of 2015. By the latter Agreement, parties agreed to accelerate global climate action through emissions reduction to net-zero by 2050, scaled-up adaptation efforts and enhanced flows of appropriate finance. The goal is to keep the rise in mean global temperature to well below 2°C (3.6 °F) above pre-industrial levels, and preferably limit the increase to 1.5 °C (2.7 °F), recognizing that this would substantially reduce the effects of climate change. This year's conference, COP 27, which took place in Egypt, with an emphasis on climate finance, was hailed as a moment for countries to fulfill their pledges and commitments towards delivering the objectives of the Paris Agreement to enhance the implementation of the Convention.
COP27 closed off with a number of significant undertakings and outcomes, including: a climate fund to assist developing countries mitigate loss and damage from challenging climatic patterns in addition to previous undertakings already made under the Paris Agreement; commitments to boost "low-emissions energy" in the form of clean energy projects; a USD 3 billion fund to ensure everyone on the planet is protected by early warning systems within the next five years; the launching of a Global Shield against Climate Risks by the G7 and the V20 ('the Vulnerable Twenty'), with new commitments of over USD 200 million as initial funding; and the launch of the Forest and Climate Leaders' Partnership, which aims to unite action by governments, businesses and community leaders to halt forest loss and land degradation by 2030.
COP27 also signified a huge opportunity for Zambia to continue in its commitment towards climate change sustainability efforts. Seizing the opportunity at COP27, President Hakainde Hichilema signed a € 450 million deal with the European Union to sustain forests and biodiversity in Zambia. Zambia has also been selected amongst the first few countries to benefit from the Climate Investment Fund's Nature, People, and Climate (CIF NPC) investment platform, an investment program launched in June 2022 to finance nature-based solutions to the climate crisis in developing nations. The Program, with USD 350 million committed to the Fund so far, singled out Zambia for, amongst other things, its potential for transformational change and private sector mobilization. The Program is set to create 25,000 hectares of community irrigation schemes, support and train 20,000 farmers in conservation agriculture, and halt the degradation of 30,000 hectares of wetland.
Being a party to the Paris Agreement, Zambia pledged to contribute to a low carbon and climate resilient global economy through Nationally Determined Contributions (NDCs), a non-binding affirmation of the Agreement. According to the country's latest NDC, Zambia intends to reduce its greenhouse gas emissions by 25% (at Business As Usual (BAU) level of international support prevailing in 2015) and towards 47% (with substantial international support) compared to 2010 levels.
Zambia's climate change policy and legal framework includes the Constitution, the National Policy on Climate Change (2016), the Forests Act (2015) (the "Forests Act"), and other legislation. The Constitution of Zambia provides that "the State shall…establish and implement mechanisms that address climate change." The Forests Act, in particular, is important for carbon finance through carbon credits because it provides for the establishment of Community Forest Management Groups ("CFMGs"), who are persons recognised by a Chief and local authority and who communally control, use and manage a forest in the area of a Chief and local authority. The legislation provides for the management of the forests from which carbon credits are obtained.
Regarding carbon credits more generally, it is noteworthy that Community Markets for Conservation (COMACO) has recently handed over a USD 3.1 million carbon credit payment to nine chiefdoms in Eastern province in recognition for their conservation efforts and reduced emission of CO2 in their areas.
Corpus Legal Practitioners has experience with providing carbon finance projects including:
advice on structuring an investment in a REDD+ forestry against a client's stated objectives of retaining control and avoiding compliance obligations. This includes analyzing the available options of using an SPV, an unincorporated JV or a PPP;
advice relating to the regulation of carbon projects;
in relation to a proposed purchase of carbon credits derived from a project in Zambia, assistance with security document preparation and registration; and
provision of legal services in relation to the establishment of carbon portfolios in Zambia.
For a further discussion on climate change or carbon finance please feel free to contact us.
Senior Partner
CMkokweza@corpus.co.zm
+260 211 372 300 / 01 / 04
Partner
NShandavu@corpus.co.zm
+260 211 372 300 / 01 / 04